When I was visiting California last month for my Bella Bouquets book signings I decided I wanted to use dahlias as my main flower for the arrangements I would have on display. Typical floral designer, the most important element to the parties were the flowers!
My mom and I visited Aztec Dahlias in Petaluma to hand-pick a selection of gorgeous dahlias. It was a little bit of heaven, rows & rows of dahlias blooming in all their glory, so many sizes, shapes & colors!
In front of the gated dahlia fields is a welcome tent which hosts a setup of tables full of buckets of dahlias – we could pick dahlias by the individual stem. We took a walk through the field, too, so awesome to see the variety of blooms upclose!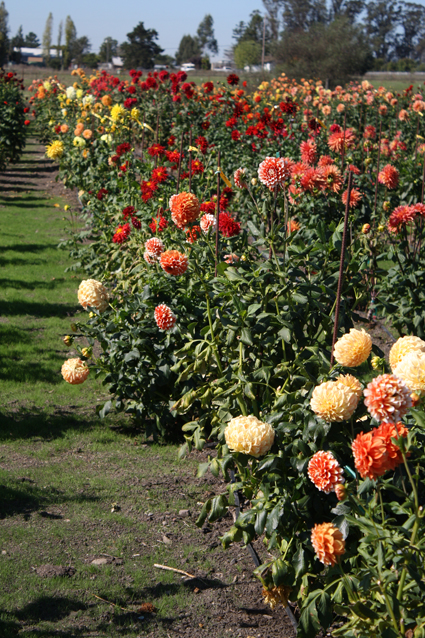 Yes, I made a video of a ball dahlia ( #flowernerd & proud of it! ) I just have to share how perfectly shaped this ball dahlia is!

The Aztec Dahlia Farm is located at:
2115 Adobe Road
Petaluma, CA 94954
www.aztecdahlias.com
Related posts: